FDI in telecom jumps manifold to $1.5 bn in Apr-May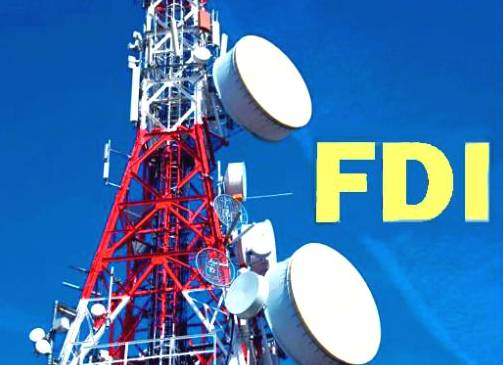 New Delhi: After registering a huge decline in the recent past, foreign direct investment in the telecom sector grew manifold to USD 1.5 billion in the first two-months of the 2014-15 fiscal.
In 2013-14, the sector has received total FDI of USD 1.3 billion.
FDI in the telecom sector, which includes radio paging, cellular mobile, basic telephone services, attracted only USD 9 million during April-May period of the last fiscal, as per the Department of Industrial Policy and Promotion.
"Payment of spectrum auction, hike in stake by Vodafone in its Indian unit, investments in network rollout are few of the factors which I believe have helped in attracting FDI in telecom sector," GSM industry body COAI Director General Rajan S Mathews said.
The companies that have won 4G spectrum in 2010 would soon start investing in the country to rollout their networks.
In 2011-12, 2010-11 and 2009-10, the sector attracted FDI worth USD 1.99 billion, USD 1.66 billion and USD 2.55 billion respectively.
Increase in the foreign investment inflows in the sector helped the overall FDI, which increased by 34 per cent to USD 5.30 billion during April-May.
Other sectors that received large FDI inflows during the first two months of the current fiscal include services (USD 574 billion), Pharmaceuticals (USD 680 million) and power (USD 147 million).
During the period, India received maximum FDI from Mauritius (USD 2.28 billion), Singapore (USD 982 million), the UK (USD 545 million) and Japan (USD 319 million).
The inflows had aggregated to USD 24.29 billion in 2013- 14, as against USD 22.42 billion in 2012-13.--- PTI