'In form' Starc rejects 'going under the knife in bid to be fully ready for Ashes' rumours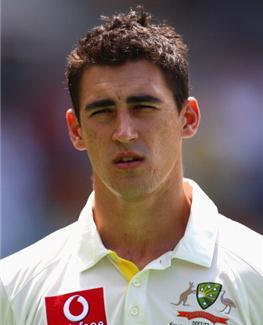 Sydney, Feb 2 : Australian cricketer Mitchell Starc has dismissed suggestions that he would soon be undergoing surgery to treat his injuries in a bid to be fit for the upcoming Ashes series in July.
Starc, who is managing ankle spurs on his right foot, said that he will not be missing any of the ongoing West Indies fifty-over games or the upcoming India Tests, in order to have surgery, although he added that he would probably need surgery in the future for a joint calcification, News. com. au reports.
The in form pace man, who has taken 18 Test and eight ODI wickets despite having spurs, said that although it was a bit painful for him, it had not affected his bowling at the moment. (ANI)