Foul language against Modi started by Sonia, says Jaitley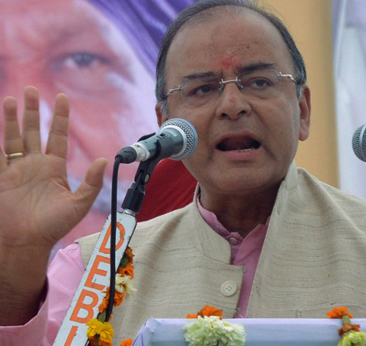 New Delhi, March 28 : BJP leader Arun Jaitley Friday accused the Congress of using inappropriate language, saying that it started with Sonia Gandhi's "Maut Ka Saudagar" comment on prime ministerial candidate Narendra Modi.
Jaitley said this in his blog after Imran Masood, the Congress candidate from Uttar Pradesh's Saharanpur Lok Sabha seat, said Modi will be chopped into pieces.
"This is not an isolated case of an unacceptable attack on Narendra Modi. Sonia Gandhi, Lalu Prasad, Digvijaya Singh, Mani Shankar Aiyar have all led attacks on Modi in improper language. It started with Sonia Gandhi's words 'Maut Ka Saudagar'," Jaitley said.
"The mindset behind these attacks being made in unacceptable language is that an abuse on Modi is an expression of aggressive secularism.
"Abuse on Modi has now graduated to intimidation. Those who indulged in these tactics were rejected in Gujarat. The Congress has got desperate at the centre in anticipation of defeat. Such tactics are not likely to work," he said.
Masood was seen saying in a video, "I will chop Modi into small pieces", which has gone viral online.(IANS)