France reaffirms support for democratic transition in Egypt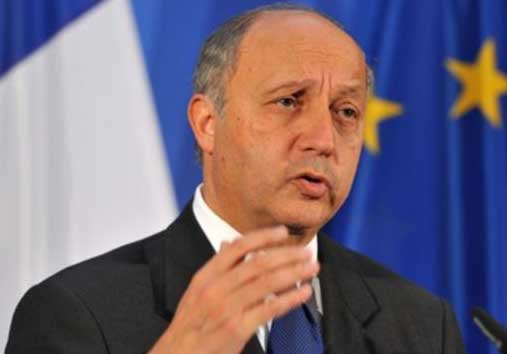 Paris, Sep 9 : French Foreign Minister Laurent Fabius Monday reiterated Paris' support for dialogue between all Egyptian factions in a bid to establish a democratic state in the most populous Arab country.
"Laurent Fabius said that France had taken note of the Egyptian government's commitment to implement the roadmap of the political transition, which sets a goal of building a democratic state that guarantees freedom and justice for all Egyptians," said Philippe Lalliot, the ministry spokesman.
The French top diplomat called on all Egyptian parties to "express themselves peacefully", adding "France strongly encourages an inclusive national dialogue to complete the transition", Lalliot added after a daily electronic briefing.
During a meeting in Paris, Fabius and his Egyptian counterpart Nabil Fahmi also held talks on ways to end the Syrian crisis and revive the peace process in the Middle East.
Last month, Egypt declared a state of emergency for one month and imposed a curfew in a number of turmoil-hit provinces including Cairo, Alexandria, North and South Sinai, after hundreds of people were killed following violent clashes between police and protestors seeking the return of deposed president Mohamed Morsi.(IANS)