Frankfurt's Constant Djakpa extends contract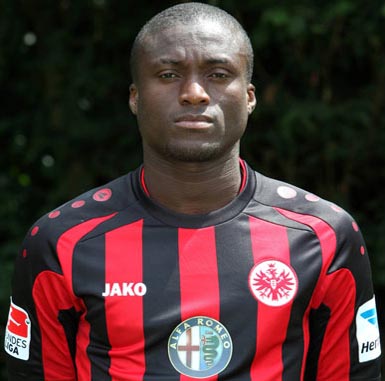 Berlin, May 14 - Eintracht Frankfurt left-back Constant Djakpa agreed on a contract extension until 2016, the German football club said in an official statement.
Ivorian international Djakpa extended his current contract on Tuesday for two more years with the German Bundesliga team, reports Xinhua.
"Especially in this season, Constant has showed how important he is for the team. Therefore, it was clear to us that we want to renew his contract," Frankfurt's sporting director Bruno Huebner said.
The 27-year-old Djakpa has scored one goal in 55 appearances for the "Eagles" besides that he was included in Cote d'Ivoire's provisional World Cup squad.
Frankfurt completed the season in 13th place of the Bundesliga standings. (IANS)