French President arrives in India to enhance strategic partnership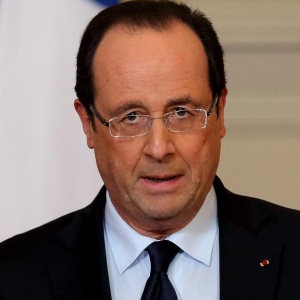 New Delhi, Feb 14 : French President Francois Hollande arrived in New Delhi on Thursday on a two-day visit which is expected to include talks to finalise the purchase of Rafale fighter jets from Dassault Aviation.
India's Minister of State for Foreign Affairs Preneet Kaur and other officials received him.
During his visit, Hollande is expected to hold talks with Prime Minister Manmohan Singh and other leaders on ways of enhancing the strategic partnership between the two countries.
India chose Dassault Aviation''s Rafale for exclusive negotiations over a year ago to supply 126 aircraft in a deal potentially worth 10 billion US dollars.
However, both sides have played down prospects that the deal would be finalised when President Francois Hollande visits India on February 14-15.
The French Foreign Minister said on Sunday that he was very positive that Hollande would hold talks with India to finalise the purchase.
Hollande is accompanied by France's First Lady, his partner Valerie Trierweiller, and a high-level delegation including several key ministers of his Cabinet, senior officials and business-leaders.
He will attend a Guard of Honour at Rashtrapati Bhavan later in the day, followed by a visit to Rajghat to pay homage to Mahatma Gandhi.
He is also expected to hold delegation level talks with Prime Minister Manmohan Singh and Foreign Minister Salman Khurshid besides calling on chief of ruling Congress party Sonia Gandhi and senior leader of main opposition Bharatiya Janata Party (BJP), Sushma Swaraj.
On February 15, Hollande is scheduled to deliver a lecture at the Nehru Memorial Museum and Library, Teen Murti House.
He will also honour Nobel laureate and renowned economist Amartya Sen with Commandeur de la legion d''Honneur.
Thereafter, the French President will visit Mumbai for a meeting with the Governor of Maharashtra and participate in a business conference. (ANI)