Gadkari confident income tax raids will not dent his re-election as BJP President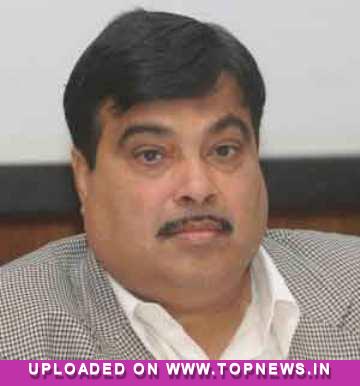 New Delhi, Jan 22 : BJP President Nitin Gadkari today said that an income tax raids will not be able keep him from getting an unprecedented second term on Wednesday.
Income Tax department on Tuesday launched inquiries at around nine locations in Mumbai belonging to alleged shell companies related to Gadkari's Purti group.
Gadkari condemned the raids as calculated, mischievous and politically motivated, terming the Income-Tax department's attempts to drag his name into its surveys of various companies in Mumbai.
He described the highly questionable move by the IT department as a command performance at the behest of its political masters sitting in New Delhi who have hatched a political conspiracy to tarnish his image.
"Coming as it does on the eve of his re-election as BJP President for a second term, the IT department's action smacks of the ruling UPA's nefarious designs to create confusion in the BJP ranks," A statement issued on behalf of Gadkari said.
The BJP President said he himself had volunteered an inquiry into all the allegations of wrong doing by him and his family in the related matters and has been fully cooperating with the concerned departments since he has nothing to hide and his track record in public life is unblemished.
He also warned the UPA government against indulging in political vendetta against its opponents, and said that such cheap gimmicks will not be able to deviate him from fulfilling his commitment to serving the nation. (ANI)