Gadkari defamation suit: Kejriwal to appear before Delhi court on April 7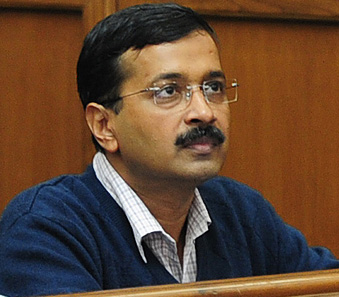 Rohtak, (Haryana), Feb 28 : Delhi Metropolitan Magistrate Gomati Manocha on Friday asked former chief minister Arvind Kejriwal to appear before her court on April 7 to clear his name in connection with a criminal defamation complaint filed against him by Bharatiya Janata Party (BJP) leader Nitin Gadkari.
It may be recalled that Kejriwal had included Gadkari's name in Aam Aadmi Party's (AAP's) list of "India's Most Corrupt".
Gadkari complained that Kejriwal had maligned his reputation.
Meanwhile, speaking to media persons, Gadkari said Kejriwal has become habitual of making false and defamatory statements without basis. He added that statements made by the latter have damaged and tarnished his image.
"Arvind Kejriwal definitely has the right to blame someone, but he does not have a right to defame one by putting false allegations on him. I have never been involved in any kind of corruption. He kept making false allegation against me. That is why I was left with no alternative and lodged a case of defamation against him. I will definitely fight to clear my name. Either he proves my involvement, or, asks for my forgiveness for defaming me", said he.
Senior lawyer Pinki Anand, who is Gadkari's counsel, had argued that Kejriwal's statements were "baseless and false" and made with "malafide intention".
"This allegation was made deliberately and with malafide intention, only to defame Nitin Gadkari, particularly in the current atmosphere. And, this just shows the kind of propaganda that Mr. Kejriwal engages in. Even a legal notice was sent to Mr. Kejriwal to which no response was received," said Anand.
"On this complaint, Mr. Gadkari's statement was recorded by the magistrate. Mr. Neeraj, one of the advocates who was a witness to the entire situation, came to Mr. Gadkari and complained as to why is such news against him was being circulated and published in a way which will damage his reputation. On the basis of the complaint, the magistrate has formed a case against Kejriwal and he has been summoned for April 7, 2014 to give an explanation", she said. (ANI)