Gaga pokes fun at Katy Perry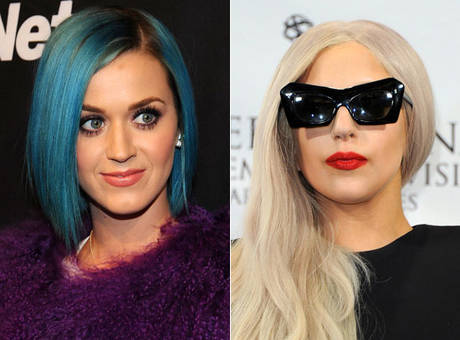 Los Angeles, May 9 : Lady Gaga has taken a subtle dig at singer Katy Perry, hinting that the latter's new Prismatic tour looks eerily similar to her past live concepts.
Perry kicked off the Prismatic World Tour in Belfast, Ireland, Wednesday.
Gaga saw photographs of the 29-year-old's new show and took a slight jab at her on Twitter, reports contactmusic. com.
"It looks like green hair and mechanical horses are the thing now," she posted.
The "Poker Face" singer previously sported neon green hair for a shoot with controversial photographer Terry Richardson and made an unforgettable entrance at last year's American Music Awards, riding a white mechanical horse. (IANS)