Gap revenues rise 61% to $351 million
Submitted by Sumeet Kak on Fri, 03/01/2013 - 23:37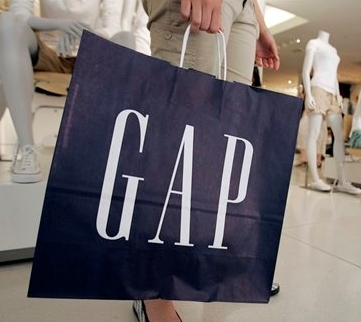 Largest US specialty-apparel retailer, Gap Inc. (GPS) has recorded a higher than expected growth in the profit during the fourth quarter of the year.
The San Francisco-based company, which owns the Gap, Old Navy and Banana Republic brands, recorded tis best shopping season in six years. Chief Executive Officer Glenn Murphy is looking ensure that the company maintains its growth momentum after it recorded the highest growth for an apparel company in Standard & Poor's 500 Retailing Index in 2012.
The net income of the company increased 61 per cent to $351 million or 73 cents a share during the quarter till 2 February, 2013 compared to $218 million, or 44 cents recorded in the same quarter of the previous year. Analysts were expecting revenue of 71 cents a share, according to Bloomberg.
The company's comparable sales increased 5 per cent compared to a fall of 4 per cent in the previous year mainly due to improved merchandise and marketing and new hires. Experts say that the company has seen a lot of change in its structure and new hires and the company's products remains strong at all brands.