Gitanjali Group Company Profile : FairWealth Institutional Research
Submitted by Divesh Sharma on Fri, 12/21/2012 - 20:27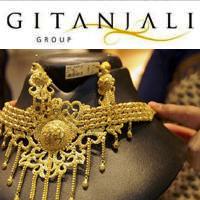 Gitanjali Group is the world's largest branded jewellery retailer head quartered at Mumbai. Incorporated in 1986, it is one of India's leading players in the jewellery segment. Founded in
1966, as a diamond cutting and polishing unit, today this $2.5 Bn multinational group is one of the largest integrated jewellers in the world. The company is the first to produce the world's smallest heart shaped diamond (0.03 carat) and to develop around 25 patented facet patterns.
Gitanjali Group's operations range from sourcing of rough diamonds and processing them, manufacturing, branding and retailing jewellery. The company uses latest CAD and CAM processes and equipment for creating designs for jewellery.
The company has won over 50 awards from the Ministry of Commerce for export excellence Gitanjali Gems and Gitanjali Exports are primarily engaged in the traditional diamond trading business of the group. Both the entities enjoy competitive sourcing of rough diamonds from DTC, ALROSA, RIOTINTO and BHP. Polished diamonds are supplied to group entities for captive consumption as well as to other local players. Polished diamonds are also exported to Antwerp, USA, Hong Kong, Middle East etc.
Global presence
Gitanjali Gems'operations span the globe, from the USA, UK, Belgium, Italy and the Middle East to Thailand, South East Asia China, & Japan.
Business Divisions
Gitanjali Group is one of the world's largest integrated jewellery sector players with interests in the diamond jewellery, retail and lifestyle businesses.
It is strategically integrated across the value chain with a strong presence at every level of the business, right from sourcing diamonds to retailing its products through a vast network of over
4000 points of sale. It has a successful track record in international branding and marketing campaigns, innovations and developing modern retail outlets that serve the end consumer.
The Group is the pioneer of branded jewellery in India. Its several well- established brands are positioned strategically to tap the rapidly growing branded jewellery market in India as well as the international market. The Group's portfolio of brands include `Nakshatra', `Gili', `Asmi', `Sangini' and `D'Damas' to name a few.
The Group has diversified by making a foray into the infrastructure space and developing Special Economic Zones (SEZs) in India primarily for the Gems and Jewellery industry. Manufacturing
The Group has 3 world-class diamond polishing facilities in India located at Surat, Mumbai and Hyderabad and 8 state-of-the-art jewellery manufacturing facilities in India and overseas. Domestic jewellery manufacturing facilities are located at Mumbai, Hyderabad, Coimbatore, Kolkata, Surat and Jaipur, while the international manufacturing set up is in Bangkok and China. The Group's International design centre is in Italy.