GM extends loss tally; adds $4.3bn in H2 2009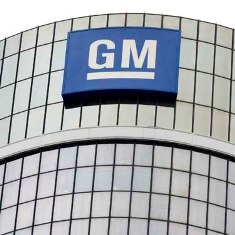 Auto major General Motors announced a loss of $4.3 billion for the second half of 2009 on Wednesday. Nevertheless, the company expected to return back to profit in 2010.
Vice Chairman and Chief Financial Officer of the auto manufacturer Chris Liddell said on the occasion that the 2009 results indicated that the company still needed to a lot more. But he remained positive about the company's chances of generating profit this year.
As per the company's statement the $4.3 billion losses shown for H2 2009 also include few one time items like a $2.6 billion settlement for a union retiree medical plan and $1.3 billion loss on account of fluctuations in foreign currency values.
The company, which received a grand bailout package of $50 billion from the US government after its bankruptcy last year, has not booked any profit since 2004. Moreover, between 2005 and June 2009 the company's total accumulated losses accumulated to $88 billion. The US government now owns 61 per cent stake in the company.
Meanwhile, the company has now stared to pay back the government loans it raised from the U. S. and Canada.