GMR buys 17.03% stake in Delhi Duty Free Services
Submitted by Rajvir Khanna on Tue, 06/11/2013 - 19:28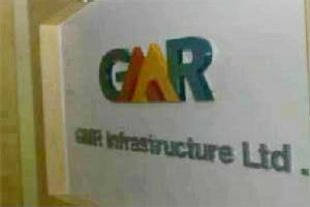 GMR Infrastructure on Monday confirmed that its subsidiary GMR Airports Ltd had acquired 17.03 per cent stake in Delhi Duty Free Services at Indira Gandhi International (IGI) Airport.
Delhi Duty operates, maintains and manages the airport's duty free outlets, under concession from Delhi International Airport Private Ltd (DIAL). It has a contract to operate, maintain and manage these duty free outlets for a 15-year period up to 2024-25.
Announcing the purchase, GMR Infra said, "GMR Airports, a subsidiary of GMR Infrastructure, has acquired 17.03 per cent equity stake in Delhi Duty Free Services...."
However, the infrastructure giant didn't disclose the financial terms of the deal.
DIAL owns 49.9 per cent stake in Delhi Duty Free Services business, while AerRianta International's subsidiary Yalorvin Ltd owns a 33.07 per cent stake. The consortium's lead member is GMR Group, which controls a 54 per cent stake in DIAL.
GMR Infra enjoyed an impressive jump of 39 per cent in revenue from airport business, from Rs 4,405 crore in FY2011-12 to Rs 6,122 crore in FY2012-13. The company also managed to lower its loss from Rs 1,022 crore to Rs 41 crore during the same twelve-month period.
GMR Infra shares shed 1.2 per cent to lose at Rs 20.50 apiece on the Bombay Stock Exchange (BSE), while the benchmark SENSEX gained 0.06 per cent to close at 19,441.07 points.
Technology Sector