GMR Infrastructure Enters a Stake Deal with PT Golden Energy Mines Tbk
Submitted by Rajvir Khanna on Fri, 08/12/2011 - 13:58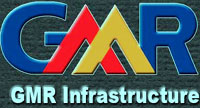 The GMR Infrastructure witnesses a growth after it entered into a stake deal with PT Golden Energy Mines Tbk, a Sinar Mas Group company in Indonesia.
The company's index rate increased by 1.68% at Rs. 30.35 at 11:33 IST on Bombay Stock Exchange, after the commencement of the deal.
The company revealed the information after the closure of index on Thursday, 11 august 2011.
On the other hand, the BSE Sensex was marked at a fall by 11.06 points, or 0.06%, to 17,048.34.
As per the deal, PT Golden Energy Mines Tbk will be holding 30% of the company's stake equity.
Further the GMR will have to purchase coal from the mining company for next 25 years with yearly quantity increasing up to 10 million tons over the coming years.
The GMR authorities revealed that the Company will pay the price for coal purchased from the income raised from interests in airports, energy and highways.
As per the Company's GMR, "The buy will significantly enhance the fuel security of the power plants under construction and development by GMR Energy Ltd. as also provides a coal portfolio for trading activity".
Various organizations were seeking for coal mines properties in countries like Indonesia, Australia and South Africa in order to fill the gap aroused in the production and demand of coal in the nation.
Technology Sector