GMR synchronises Odisha power plant unit with grid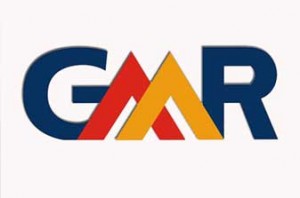 Bhubaneswar, July 11 : Infrastructure builder GMR Group Thursday said the second 350 MW unit of its coal-based power plant in Odisha has been synchronised with the grid.
The first unit of 350 MW of GMR Kamalanga Energy Limited (GKEL) at Kamalanga in Dhenkanal district, about 100 km from here, was declared commercially operational on April 30.
With this, the combined generation capacity of the GMR Group has reached 1,836 MW, the company said in a statement.
The Bangalore-headquartered company with interests in airports, energy, highways and urban infrastructure is establishing the 4x350 MW plant in two phases of 3x350 MW and 1x350 MW, respectively at Kamalanga.
Work on commissioning the third unit of 350 MW in the first phase is in advanced stages and is likely to be completed by August, it said.
GKEL president R. V. Sheshan said, "GKEL is one of the earliest private power projects to commence commercial operation in the state of Odisha. The fuel for the project will be supplied by Mahanadi Coalfields Limited and captive coal mine (Rampia) allocated by government of India. After commissioning all the three units of 350 MW each in the first phase, we will begin work on the second and final phase of the project."
GMR has 17 power generation assets in the country, of which 6 are operational and 11 are under various stages of implementation.(IANS)