Gold Demand To Remain Weak During Akshaya Tritiya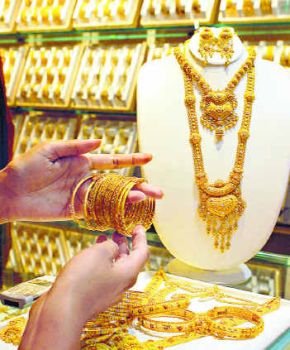 The country's gold sales for the critical Akshaya Tritiya festival this month may go down by over half as prices stay near to their record highs.
A senior executive at the country's major industry association made this statement today.
Mr. Prithviraj Kothari, director with Bombay Bullion Association stated that the consumers may purchase approx 20 tonnes of the costly metal on Akshaya Tritiya, which falls on May 16, below half of the 45 tonnes they purchased during the last year (2009).
"Looking at the prices, if they want to buy 10 grams, they will now buy 5 grams for the festival," Mr. Kothari added.
The Akshaya Tritiya festival is one of the two most favorable days of the year to purchase the yellow metal in the world's biggest gold market, as Hindu people trust that they can get lasting wealth by purchasing precious metals on this day.
The other festival is Dhanteras in November.
Gold futures hit an all-time high of Rs 18,294 per 10 grams on Dec 3, 2009. The contract has gained more than 9% since April and last traded at Rs 17,858 per 10 grams.
"I had walk-on parts in 'Rangeela' and 'Fashion'. Both were hits. I hope I prove the lucky mascot in 'Society'. Then I can start charging money for my screen appearances." (With Inputs from Agencies)