Google launches three 100$ smartphones based on Android One initiative in India
Submitted by Ashok Rawat on Tue, 09/16/2014 - 14:39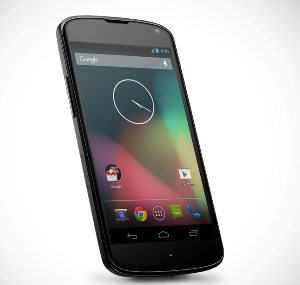 Washington, Sep 16 - Google has unveiled the much-awaited three new smartphones based on the Android One initiative at an event in New Delhi.
The three new handsets include, Spice Android One Dream UNO Mi-498, the Micromax Canvas A1 and the Karbonn Sparkle V, reported CNET. The three phones share similar features like, a 4.5-inch FWVGA display with a 854x480-pixel resolution, quad-core 1.3GHz MediaTek processor, dual-SIM capability, 1GB RAM and 4GB of onboard storage alongside a microSD card slot for expandability along with a 5- megapixel camera on and a removable 1,700mAh battery.
As the devices are based on the Android One platform therefore, Google has designed the phones' hardware in a way so as to keep the retail price around 100 dollars.
The three smartphones released under the Android One initiative are reasonably priced since the initiative was aimed at cutting down development time for low-cost handsets. The new devices come with a starting price of 6,399 rupees but some models may cost around 10 dollars more.
Indian carrier Bharti Airtel has a special data plan for Android One users under which the updates sent by Google and other app updates will not be counted towards a user's monthly 200MB data plan.
The phones can be purchased via online stores like Amazon India, Flipkart and Snapdeal. (ANI)