Google's new update to Translate app will translate printed text, speech in 'real time'
Submitted by Ashok Rawat on Thu, 01/15/2015 - 16:24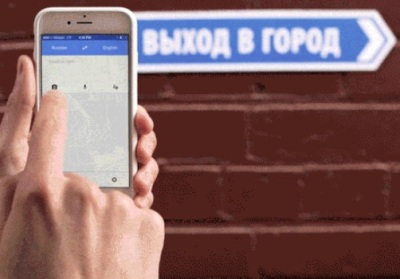 Washington, Jan 15 - Google is set to release an updated version of its Google Translate app this week that will make it easier and faster to translate printed text and conversations, a report said.
The first update is the introduction of a new feature called Word Lens. It will allow users to just point their camera's phone at a sign or any other text and have it translated into another language, which will appear live on the screen, reported The Verge.
The other big update to the Google Translate app is the introduction of another feature that will translate conversations in real time. The app earlier required users to select the two languages in which the speech was to be translated and then tap a button inside the app every time you wanted to start speaking.
However, the new update will simplify the feature considerably with the app automatically picking up the language being spoken after it is introduced to the speaker and translating it to another language selected by the user.
This is the first time that this update will be available on both iOS and Android . It is expected to be rolled out in the next few days. (ANI)