Government approves quadricycles for taxi and cargo purposes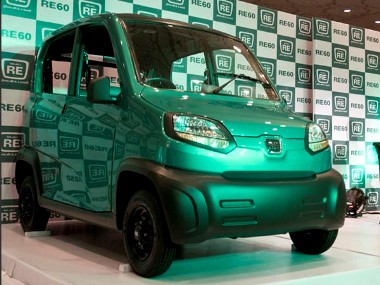 According to the latest reports, the government in India is moving to allow quadricycles on Indian roads but the vehicles can only be sued for taxi and cargo purposes in the country.
The Ministry of Road Transport and Highways gave its approval for quadricycles, which will be in a new four-wheeler category between three-wheelers and entry-level cars. The ministry said that the central motor vehicle rules will be amended and relevant norms will be notified soon. The vehicles will be allowed only for taxi and cargo purposes on Indian roads and thus the consumers will not be able to use it as personal vehicles. The government has approved the proposed 450 kg weight for quadricycles in the country.
Bajaj Auto Ltd (BAL) is urging the authorities to allow opening of a new class of four-wheelers or quadricycles. This would allow the company to launch its RE60 and offer it as an intra-city passenger transport vehicle. The company has showcased the new RE60 in the previous year for the Indian market. The vehicle is powered by a 200-cc petrol engine with a top speed of 70 kilometre per hour (kmph) and with a mileage of 35 kilometre per litre (kmpl).
Bajaj Auto has also claimed that it is also planning to export the vehicle as the vehicle already meets requirements of most of the countries where it is aiming to launch the vehicle.