Government removed cap on sugar exports
Submitted by Rajvir Khanna on Sat, 05/05/2012 - 14:17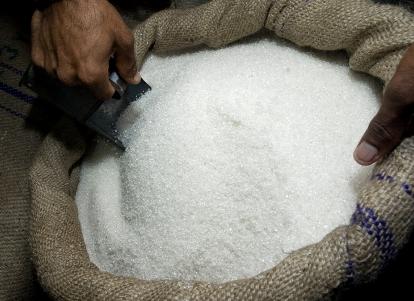 The shares of sugar manufacturers have risen in the domestic stock market after the government announced its decision to remove cap on sugar exports and move it under the open general license (OGL).
The move will allow sugar mills to clear their dues, amounting to as much as Rs 10,000 crore, to the farmers. The shares of sugar manufacturers in the country rose on the domestic stock exchanges as the government gave its approval to exports of the commodity to the international markets.
The shares of Triveni Engineering increased 11.48 per cent to Rs 16.60, while Bajaj Hindusthan jumped 5.33 per cent to Rs 31.60 on the Bombay Stock Exchange (BSE). The shares of Balrampur Chini Mills rose 5.88 per cent, Dwarikesh Sugar surged 8.5 per cent and Shree Renuka Sugars soared 6.32 per cent.
Dhampur Sugar Mills shares rose .52 per cent and Oudh Sugar Mills was up 11.34 per cent. Te government has set up an expert panel to reform the industry and formulate a new policy. The prices fo shares increased after reports suggesting indicated that sugar exports were freed and have been brought under open general license (OGL) scheme.
The increase in stock prices is significant as the BSE benchmark Sensex was trading at 17,198.51, down 103.40 points.