Govt gives nod to continue urea production from Naptha
Submitted by Dalbir Sahota on Thu, 08/28/2014 - 11:56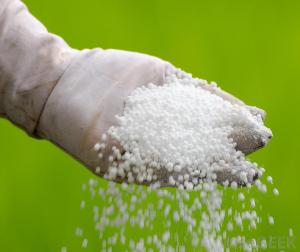 New Delhi : Government Wednesday approved continuation of production of urea from three plants using naptha as feedstock for a duration of three months ending on September 30.
The Cabinet Committee on Economic Affairs (CCEA) Wednesday approved the continuation of production of urea from Madras Fertilizers Limited (MFL), Manglore Chemicals and Fertilizers Ltd (MCFL) and Southern Petrochemical Industries Corporation (SPIC), according to an official statement.
At present, only these three units are using Naptha as feedstock.
"This will enable these units to continue urea production for the next three months and help in meeting the requirement of urea for Indian farmers in the ongoing kharif season," the statement added.
Under the Modified New Pricing Scheme (NPS)-III, the three naphtha based units that is MFL-Manali, MCFL-Mangalore and SPIC-Tuticorin were allowed to produce urea from naphtha as feedstock till June 30 this year.
On the basis of NPS-III, total cost of production of urea or (concession price) is calculated. The selling price of urea is fixed at Rs 5,360 per tonne.
"This move is likely to result in additional subsidy burden," a source said.
Out of these three companies the MFL is state owned, while other two MCFL and SPIC are private players.
During the year 2013-14, the cost of production of per tonne of urea from each of these units was more than Rs 43,000, while in case of units using domestic gas as feedstock the price hovers in between Rs 10,000-Rs
18,000 per tonne.
(PTI)