Govt. has taken several initiatives in different sectors to ensure growth: Jaitley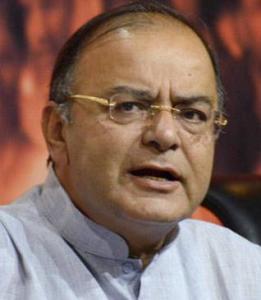 New Delhi, Jan.14 - Union Finance Minister Arun Jaitley has said that the NDA Government has taken several initiatives in different sectors in the last eight months to take the economy on a higher growth path.
He said that overall, with growth improving and inflation and external fronts under control, macro-economy stability has improved.
The Finance Minister said growth deceleration has bottomed out and the revival has started.
Jaitley said the economy registered a higher growth in the first half of the current financial year at 5.5 per cent as compared to last year's 4.9 per cent in the first half, and 4.7 per cent for the full financial year 2013-14.
Jaitley was addressing a pre-budget consultative meeting with economists here on Tuesday.
He further said that the government is committed to fiscal discipline and with sharp decline in international oil prices and due to focused attention from the government, the Current Account Deficit (CAD) is also at a comfort level.
Jaitley said that global economic situation is facing a critical challenge and the present government is committed to regaining the investors' confidence for investment in infrastructure and revival of manufacturing sector among others. (ANI)