Govt. starts easing gold import curbs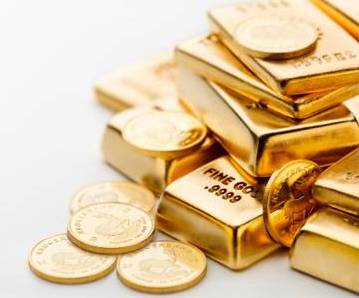 The Reserve Bank of India (RBI) has reportedly allowed five private-sector banks to import gold, taking a significant step towards easing of tough curbs that it imposed on the precious metal last year to salsh the country's current account deficit (CAD).
The private-sector banks that have been permitted to import gold are: HDFC Bank, Yes Bank, Axis Bank, Kotak Mahindra Bank, and IndusInd Bank. Two people familiar with the development confirmed the names of the banks, but they didn't want to be named because they weren't authorized to speak on the matter.
The move is expected to increase supply of gold and drag down its prices in the world's second-largest consumer of the metal after China.
Haresh Soni, chairman of the All India Gems & Jewellery Trade Federation, said, "Supplies will be smooth from now and I think premiums will come down. This looks like just a beginning to the further easing of 80/20 rule."
The government enforced the 80/20 rule in July last year, which makes it mandatory for gold traders to export a fifth of all gold they imported. Under this rule, just six state-run banks and three trading agencies that had facilitated gold or jewellery exports in the past three-year period were permitted to import the metal.
Gold used to be India's biggest import after oil before the before the government hiked import tax on gold to a record 10 per cent along with other restrictions. The heavy gold imports inflated the country's CAD to a record high of $88 billion in the fiscal ended March 31, 2012. The figure is expected to slip to below $40 billion in the current fiscal.