GSAT-12 to be Launched on July 15: ISRO
Submitted by Bharat Ghai on Sat, 07/02/2011 - 00:07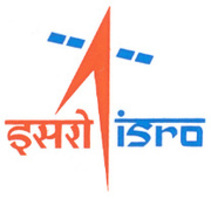 GSAT-12, a 1,410kg India's communications satellite will be launched on July 12. The Indian Space Research Organization's (ISRO) engineers are preparing the Polar Satellite Launch Vehicle (PSLV-C17) at Sriharikota Space Centre so that it can carry GSAT-12. Finally, the long wait of 9 years is about to be over for the researchers.
GSAT-12 will be used for communal purpose like telemedicine, tele-education, village resource centre operations and the other societal functioning. It weighs 1,410 kg, which includes 12 extended c-band transponders like automatic receivers and transmitters which will assist in broadcasting and communication with the signals.
According to ISRO, "The satellite has undergone necessary tests at Sriharikota and it has been filled with propellants June 28". Before the launch on July 10, the satellite loaded on the rocket will be shifted to second launch pad and 52.5 hour countdown for the launch will probably start on July 13.
"The four stages/engines of the rocket have been fully assembled and tests are being conducted to check the electrical systems", Confirmed ISRO. The officials of the ISRO notified that the standard rate of PSLV rocket is around 290 tonne, but this rocket which will be carrying GSAT-12, weighs 300 tonne more than the standard weight.