Gurgaon Doctors perform India's first successful intestinal transplant
Submitted by Piyush Diwan on Sat, 01/05/2013 - 22:44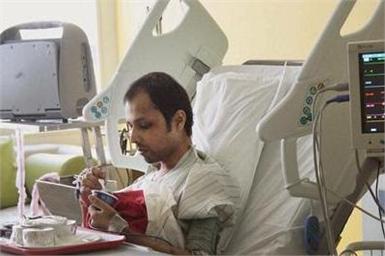 Doctors working at the Medanta Medicity hospital in Gurgaon new the national capital said on Friday that they have successfully performed an intestinal transplant operational.
The doctors at the hospital performed the transplant on a 30-year-old software engineer, Himanshu, who is able to eat solid food after three years, is set to be discharged soon from the hospital.
The patient had undergone a 10-hour operation on 24 November. The operation was performed by a team of 30 doctors, led by transplant surgeon A S Soin.
Dr A. S. Soin, who is working as the chairman of Medanta Institute of Liver Transplantation and Regenerative Medicine, said the patient was suffering from severe abdominal pain in 2009. He under went six minor surgeries and four life-threatening episodes of infection and sepsis.
"The transplant can be conducted only when there is a suitable donor. The donor should be young and slim. We got the donor on November 24. He's deceased and his intestine was removed at Sir Gangaram Hospital. It has been six weeks. He's eating on his own," he said.
Such transplants can only be performed at very few institutions around the world and it has a survival rate of one to ten years.