Handsets running Microsoft's Windows Phone 8 OS arrive into retail channel
Submitted by Mitra Pathak on Sat, 11/10/2012 - 17:16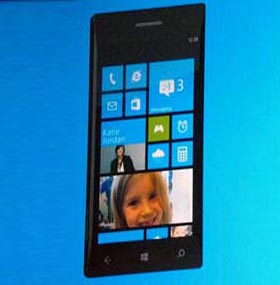 In what apparently underscores a big moment for Microsoft, handsets running the company's latest mobile Windows OS version – Windows Phone 8 – hit the retail channel on Friday; with AT&T having started selling Windows 8 smartphones in its stores, and Verizon having opened the pre-orders for Windows 8 handsets.
The Windows Phone 8 handsets which AT&T is now selling in its stores include 8GB and 16GB versions of HTC's Windows Phone 8X, which are priced at $100 and $200 respectively, with a two-year service agreement. The other Windows Phone 8 handsets being sold by the carrier are Nokia's Lumia 820 and 920 models, which respectively cost $50 and $100, with a two-year service contract.
While AT&T has already started selling the mentioned Windows Phone 8 handsets in its stores, rival Verizon has begun taking pre-orders for the HTC 8X for $200; and the Nokia Lumia 822 for $100.
In addition to AT&T and version, T-Mobile has also revealed in a recent website statement that HTC's 8X and Nokia's Lumia 820 are "coming soon" to the carrier, though it stopped short of divulging the cost of the devices.
About the arrival of Windows Phone 8 handsets into the retail channel, some analysts are of the opinion that the success of these handsets – vis-à-vis the iPhone and the Android-based smartphones – will not only ascertain Microsoft's future stance in the smartphone arena, but will also determine the fortunes of its Windows partner, Nokia.