Haryana opposition wants CBI to probe police academy sex scandal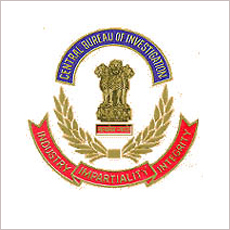 Chandigarh, Dec 14 : Opposition Indian National Lok Dal (INLD) Monday demanded a Central Bureau of Investigation (CBI) probe into an alleged sex scandal at the Haryana Police Academy (HPA) in Madhuban town of Karnal district.
"We strongly demand an independent CBI probe into the Madhuban sex scandal. We have enough to prove that many senior officers of the Haryana police are involved in this scandal. We have lost our trust in the state's police, we want a CBI inquiry," INLD general secretary Ajay Chautala told reporters.
Many senior Indian Police Service (IPS) officers are reportedly involved in sexually harassing junior women officers, who come for training to the HPA in Madhuban town, around 150 km from Chandigarh.
"I have many complaint letters written by women police officers and addresses of those hospitals where they had undergone abortions. Chief minister Bhupinder Singh Hooda is tight-lipped over this entire issue, which indirectly points towards his involvement with these tainted officials."
"Tomorrow, under the leadership of Om Parkash Chautala, various INLD leaders will go to meet Haryana Governor Jagannath Pahadia to apprise him of the issue. We will show him all the proof and divulge these to the media," he said.
Chautala named two senior police officers and said he has evidence of the involvement of many other officials too. (IANS)