Health regulatory issues warning on painkillers containing higher dose
Submitted by Piyush Diwan on Sat, 03/24/2012 - 22:26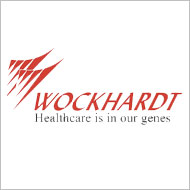 Government's medicines watchdog has warned that a painkiller batch available over the counter in medicine stores contain higher strength tablets, which should only be available after prescription from doctors.
The Medicines and Healthcare products Regulatory Agency (MHRA) has said that it has found higher strength co-codamol 30mg/500mg product in most of the packs in a 40,000-strong batch of co-codamol 8mg/500mg tablets.
Wockhardt UK Ltd is the manufacturer of the tablets under investigations. It is believed that a manufacturing error at the plant might be behind the reason for the higher strength co-codamol in the tablets but the investigations are underway.
Co-codamol contains both paracetamol and codeine and is produced by various manufacturers but only the version made by Wockhardt is affected. Experts have said that those who have consumed higher strength tablets might face side affects like constipation, nausea, vomiting, dizziness, light-headedness, confusion, drowsiness and urine retention.
The regulator has said that the users can differentiate the pack of the medicine by checking its label. The correct version of the 8mg/500mg tablets are marked <AB on one side while the higher strength 30mg/500mg tablets are marked on one side with CCD30 and on the other side with CP.
The MHRA has issued a drug alert to healthcare professionals, while Wockhardt is cooperating with the authorities and recalling the batch from the market.