High BP may help predict dementia in older adults
Submitted by Mohit Joshi on Tue, 02/09/2010 - 08:41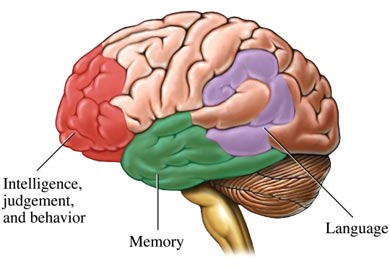 Washington, Feb 9 : A new study has shown that hypertension may act as a predictor for progression to dementia in older adults with impaired ability to organize thoughts and make decisions.
Individuals with mild cognitive (thinking, learning and memory) impairment-the state between aging-related brain changes and fully developed dementia-may experience deficits in different domains.
For instance, some have impairments only in memory function and are more likely to develop Alzheimer''s disease, whereas those whose impairment follows a stroke or other vascular (blood vessel-related) event often experience executive dysfunction.
The study led by University of Western Ontario showed that among patients with executive dysfunction only, presence of hypertension was associated with an increased risk of developing dementia (57.7 percent of those with high blood pressure progressed to dementia, vs. 28 percent of those without).
However, the trend was not seen in those with memory dysfunction.
"This study may have profound implications for community dwellers with cognitive impairment, no dementia," said the authors.
"We show herein that the presence of hypertension predicts progression to dementia in a subgroup of about one-third of subjects with cognitive impairment, no dementia," they added.
The study appears in Archives of Neurology, one of the JAMA/Archives journals. (ANI)
Tags in Regions