Maternal Vitamin A improves offspring lung function
Submitted by Mohit Joshi on Thu, 05/13/2010 - 10:44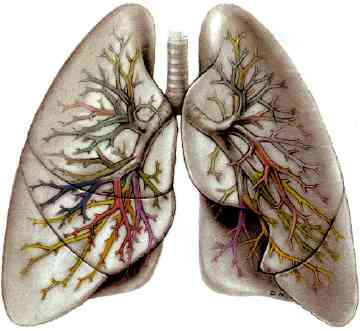 London, May 13 : Scientists have discovered that deficiency of Vitamin A in the mother's body may affect the lung function in the child.
Scientists at The Johns Hopkins Bloomberg School of Public Health conducted a study in order to come to this conclusion.
"Children of mothers who received vitamin A supplementation before, during and after pregnancy had significantly improved lung function when compared to those whose mothers received beta-carotene supplementation or placebo," said lead author of the study, William Checkley, MD, PhD, assistant professor in the Division of Pulmonary and Critical Care of the Johns Hopkins School of Medicine with a joint appointment in the Bloomberg School''s Department of International Health.
They found that children whose mothers received vitamin A instead of a placebo had a significantly greater forced expiratory volume at one second (FEV1) and a greater forced vital capacity (FVC), while children whose mothers received beta-carotene instead of a placebo had similar FEV and FVC.
Vitamin A deficiency affects nearly 190 million preschool-age children worldwide and is the underlying cause of 650,000 early childhood deaths annually.
In the 1970s, Alfred Sommer, MD, MHS, dean emeritus at the Bloomberg School of Public Health, and colleagues discovered the link between vitamin A deficiency and night blindness among children in rural Indonesia and found that vitamin A given twice a year reduced childhood mortality by a third.
The World Bank declared vitamin A supplementation as one of the most cost-effective medical interventions of all time.
The results are published in the May 13, 2010, issue of the New England Journal of Medicine. (ANI)
Tags in Regions