Hold Adani Power with target of Rs 125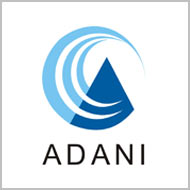 Technical analyst KRChoksey has declared hold rating on Adani Power (ADPL) with a long term target of Rs 125.
Today, the stock of Adani Power opened at Rs 110.50 on the Bombay Stock Exchange (BSE).
The share price has seen a 52-week high of Rs 144.55 and a low of Rs 106.60 on BSE.
However, the company has announced Q3FY2011 results which were below their expectations. The total sales reported at Rs 503 crore compared to their guidance of Rs 542 crore.
Top line increased by 15 percent year on year and 27 percent quarter on quarter mainly on account of capacity, partly offset by lower realizations. Realization in the same quarter was Rs 2.96 per unit in the second-quarter of existing financial year and Rs 3.86 per unit in the third quarter of the last financial year.
Further, fuel prices slides Rs 0.92 per unit as against Rs 1.04 per units in the second quarter of this fiscal year and Rs 1.45 per unit in the third quarter of last fiscal year. Meanwhile, EBITDA was increased by 115 percent to reach Rs 273 crore with margins slipped by 16bps year on year because of the growth in other costs.
Total earnings stood at Rs 109 crore, a growth by 51 percent year on year but a drop of 13 percent quarter on quarter.
NPM has captured a high of 932bps year on year and 1014bps quarter on quarter mainly because of more supply for deferred tax liabilities (effective tax rate at 38% vs 22% Q3FY10 and 14% Q2FY11).