Hold Dena Bank With Stop Loss Of Rs 122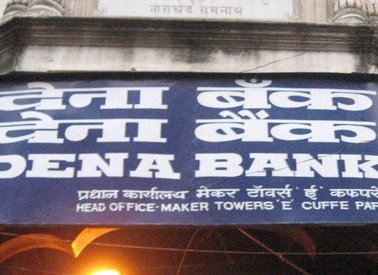 Stock market analyst Prasad Kushe has maintained 'hold' rating on Dena Bank Limited stock to achieve a target of Rs 175.
According to analyst, the interested investors can buy the stock with a strict stop loss of Rs 122.
The stock of the company, on Nov 08, closed at Rs 143.95 on the Bombay Stock Exchange (BSE).
The share price has seen a 52-week high of Rs 145.80 and a low of Rs 64.80 on BSE.
Dena Bank has registered an increase of 28.88% in its net profit for the three month period ended September 30, 2010.
The bank's net profit for the quarter under review stood at Rs 1,606.3 million as compared to Rs 1,246.4 million during the corresponding period of last year.
Dena Bank's interest income surged 26.87% during the quarter to Rs 12,214.7 million as compared to Rs 9,627.5 million for the same period of 2009.
Interest expended remained marginally up by 4.69% to Rs 7,562 million for the second quarter as compared to Rs 7,223.3 million for the same quarter ended on September 30, 2009.