Hold Essar Oil With Stop Loss Of Rs 140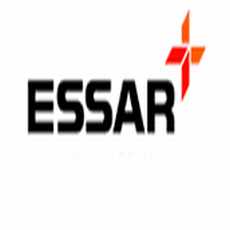 Technical analyst MB Singh is bullish on Essar Oil Ltd and maintained 'hold' rating on the stock to achieve a target above Rs 160.
The investors can hold the stock with a stop loss of Rs 140.
Today, the shares of the company opened at Rs 144 on the Bombay Stock Exchange (BSE). The share price has seen a 52-week high of Rs 194 and a low of Rs 108.05 on BSE.
The promoters of Essar Oil have infused about Rs 1,320 crore into the company to support its growth plan.
The company's promoters were issued and allotted 92,844,531 preferential equity shares of Rs 10 each, fully-paid up at a price of Rs 144 a share in favor of the overseas depository, The Bank of New York Mellon.
Essar Oil promoters, the Ruia family, will invest around Rs 2,000 crore into the company, clearing the way for the Rs 7,800 crore development and upgrading of its Vadinar plant.
The company stated that Rs 4,600 crore of Rs 5,800 crore has already been "tied up" in the form of arrears.
The resting Rs 1,200 crore is likely to come in either from the future listing of its parent company Essar Energy in London or further investment by the promoters.