Hold L&T With Target Of Rs 2200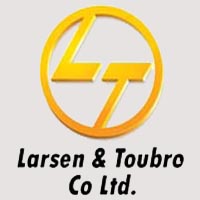 Stock market analyst MB Singh is of the view that investors can buy Larsen & Toubro Ltd stock with target of Rs 2200.
Mr. Singh said that the interested investors can buy the stock stop loss of Rs 1770.
Today, the shares of the company opened at Rs 1830 on the Bombay Stock Exchange (BSE). The share price has seen a 52-week high of Rs 1843.75 and a low of Rs 1340 on BSE.
Current EPS & P/E ratio stood at 52.56 and 34.58 respectively.
US-based Telvent, an international IT company, declared that it inked a deal with L&T for executing a turnkey deal for Maharashtra State Electricity Distribution Company to execute baseline data and information technology applications for energy accounting, auditing and IT-based consumer service centres for 95 towns in the country.
Larsen & Toubro's (L&T) Buildings & Factories Operating Company has bagged orders worth Rs 1440 crore for building residential towers, township and factory buildings.
The company bagged new orders valued at Rs 1294 crore for building residential towers and township from top developers and respected customers.
Further, orders valued at Rs 146 crore have been received from different esteemed customers such as add on orders from the ongoing factory jobs.
These orders further boost the company's order book. The company has already pocketed major design & build contracts in airports, IT parks and commercial space.