Hold Piramal Healthcare With Stop Loss Of Rs 480
Submitted by Malini Ranade on Fri, 05/28/2010 - 16:45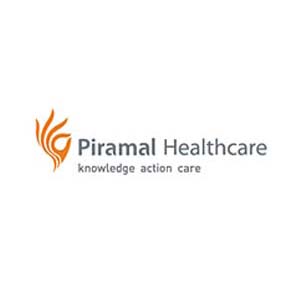 Technical Analyst Gaurang Shah of Geojit BNP Paribas has maintained 'hold' rating on Piramal Healthcare Ltd stock with stop loss of Rs 480.
According to analyst, the investors can exit on rally to around Rs 525-545.
Today, the stock opened at Rs 520 on the Bombay Stock Exchange (BSE). The share price has seen a 52-week high of Rs 599.90 and a low of Rs 261.60 on BSE.
Current EPS & P/E ratio stood at 22.70 and 22.12 respectively.
US drug major Abbott Labs has bought the domestic business of India-based Piramal Healthcare for around $3.7 billion.
Abbott won auction bid for Piramal Healthcare after fending off fight from other pharma giants including Britain's GlaxoSmithKline, Sanofi Aventis and Pfizer.
Piramal will hold its manufacturing business supplying other drug makers throughout the world, as well as other operations including consumer products and bulk drugs manufacturing.
Abbott will make up-front payment of $2.12 billion and the remaining in annual payments of $400 million for four years from 2011.
The deal is the third major inbound acquirement in any Indian segment, just behind Japanese drugmaker Daiichi Sankyo's $4.2 billion adoption of Ranbaxy in the year 2008.