Hold Reliance Capital With Stop Loss Of Rs 580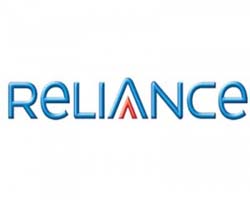 Stock market analyst Ashu Bagri is of the view that investors can hold Reliance Capital Ltd stock to attain a medium term target of Rs 710.
Mr. Bagri said that the investors can buy the stock with a strict stop loss of Rs 580.
Today, the stock opened at Rs 620 on the Bombay Stock Exchange (BSE). The share price has seen a 52-week high of Rs 1066 and a low of Rs 630 on BSE.
Current EPS & P/E ratio stood at 27.59 and 23.01 respectively.
Reliance Capital Asset Management, on May 11, bought 1.53 lakh shares of Talwalkars Better Value Fitness, one of the biggest fitness chains in India
Out of 1.53 lakh shares, 995,733 shares were purchased at the NSE at a price of Rs 152.33 per share. In the meantime, 531,000 shares were bought on the BSE for Rs 153.29 per share.
Talwalkars Better runs 51 health clubs in 24 cities and has more than 55,000 members.
Reliance Capital recorded a fall of 57% in its consolidated net profit for the fiscal ended March 2010. The company's net profit declined to Rs 434.5 crore from Rs 1,015.7 crore in 2009.
The company's total income during the said period climbed up to Rs 6,110 crore as compared to Rs 5,939 crore owing to surge in income from asset management, consumer finance and general insurance.
Asset management income increased to Rs 646 crore (Rs 390 crore), consumer finance Rs 601 crore (Rs 238 crore) and general insurance Rs 1,325 crore (Rs 1,203 crore).
Reliance Capital's net worth was Rs 7,712.5 crore as on March 31, 2010.