Hold RIL With Target Of Rs 1050-1100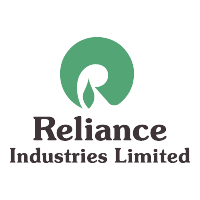 Technical analyst Sandeep Jain of Tradeswift Broking has maintained 'hold' rating on Reliance Industries Limited (RIL) stock with a target of Rs 1050-1100.
According to analyst, the interested investors can buy more scrips at Rs 940.
The stock of the company, on May 04, closed at Rs 55.40 on the Bombay Stock Exchange (BSE).
The share price has seen a 52-week high of Rs 1187 and a low of Rs 901.45 on BSE.
Current EPS & P/E ratio stood at 61.73 and 15.40 respectively.
Reliance Industries is sketching up go-getting plans to become a world head in rubber, and is making an investment of $12 billion in the chemicals biz to tap the speedily rising market for hygiene and healthcare items.
This declaration has been made by RIL Chairman Mukesh Ambani.
"We believe that hygiene will be a very big market in a rapidly prospering India where people's aspirations are rising. You look at diapers, female hygiene - most of the super absorbents come from our industry. So if we can integrate and really think about low-cost hygiene to improve the quality of life for the masses," he added.
RIL has the benefit of huge facilities like the world's largest refining complex at Jamnagar, which can supply feedstock utilized in the chemical business.