Hollande blames 'major powers' for rise of ISIS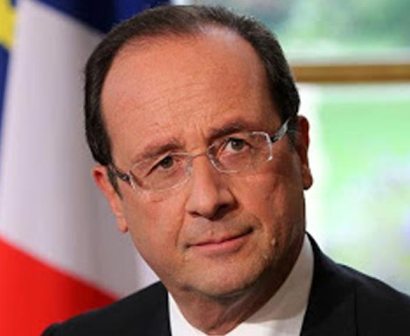 London, Aug 22 : French President Francois Hollande has reportedly gone on record to say that if the "major powers" had reacted against the use of chemical weapons a year ago, the world would have been spared the horrible choice between a terrorist group and a dictator.
The statement is supposed to be aimed at the United Kingdom and the United States. He further said that if the global powers had acted two years ago to ensure a smooth transition of power, the Islamic State of Iraq and Syria
(ISIS) would not have existed today, reported The Daily express.
Hollande had earlier supported military action against Syrian President Bashar al-Assad and had also supplied weapons to rebels. France was also the first country to supply arms to Iraq.
Calling the ISIS a terrorist enterprise, the French President called on the permanent members of the United Nations Security Council and regional countries, including Arab states and Iran to launch a joint operation to curb the expansion of the group.
A large number of French citizens have travelled to Iraq and Syria to join the ranks of the ISIS. (ANI)