Hollande calls for 'global response' to defuse threat posed by ISIS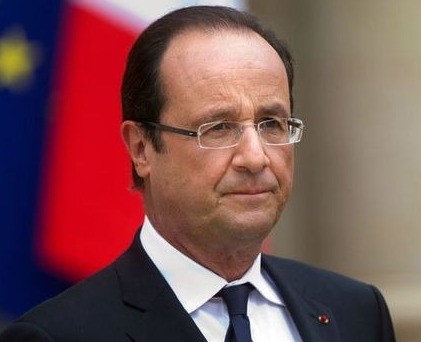 Washington, Sep 15 : Opening a summit in Paris that focuses on co-coordinating a response to the threat posed by the Islamic State of Iraq and Syria (ISIS), French President Francois Hollande underlined the need to devise a global response to defuse the global threat.
The French President termed the beheading of David Haines "cowardly" and called on the participating countries to act quickly without wasting any time, reported Sky News.
Hollande is spearheading the summit that is being attended by envoys from 30 nations across the world including Iraq and representatives from the six-nation Gulf Co-operation Council (Bahrain, Kuwait, Oman, Qatar, Saudi Arabia and the United Arab Emirates).
The summit is taking place amid moves by the United States to form a broad coalition to take on the ISIS. International attempts to combat the militant group have gathered momentum after the beheading of a British aid worker and the threat to kill a second UK hostage. (ANI)