iGate to delist Patni by purchasing shares from minority holders
Submitted by Keshav Seth on Tue, 04/10/2012 - 23:16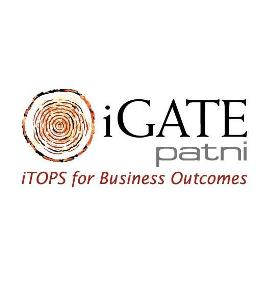 iGate Corp has said that it will soon delist Patni Computer Systems from stock exchanges after acquiring shares from the company's minority shareholders at a set price of Rs 520 per share and will complete the merger with itself.
US-listed iGATE, which had acquired Phaneesh Murthy-led Patni Computers in 2011, has announced plans to delist the company at the time of its acquisition. The American company holds a 81% stake in Patni and it will now have to spend about Rs 1,394.82 crore to complete the delisting offer.
The figure is much higher than what was estimated by the company when it made an offer for Patni's 26,823,624 shares in March. iGate had set a floor price of Rs356.74 in its reverse book building process and indicated that it was ready to pay a maximum price of Rs430-450 per share.
Analysts say the de-listing of the shares of favorable for small investors who can benefit from the delisting price, which is expected to be close to previous open offer price of about Rs. 500. Patni will be de-listed from the domestic stock exchanges by mid-2012 and iGATE will have full ownership of the firm.
The American Depository Receipts (ADRs) of Patni will also be de-listed from the New York Stock Exchange. iGate said in a statement that it will beginning the process of de-listing through its subsidiaries, Asia iGate Solutions and iGate Global Solutions Ltd.