iGate net down 8.6 percent in first quarter
Submitted by Hardeep Sidhu on Thu, 04/10/2014 - 23:56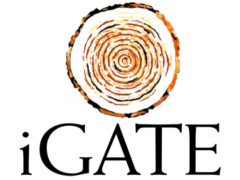 Bangalore, April 10 : Technology firm iGate Corporation posted $32 million net income for first quarter (January-March) of this calendar year (2014), a decline of 8.6 percent year-on-year (YoY) from $35 million registered in the same quarter in 2013.
Sequentially too, net income was lower than posted in fourth quarter (October-December) of 2013 at $33 million.
According to a statement from the US-based IT firm Thursday, revenue, however, increased 10 percent YoY to $302 million for the quarter under review (Q1) from $275 million year ago and marginally up (one percent) sequentially from $299 million.
"We had an encouraging start to the year with a 10 percent YoY growth in revenues. Overall market conditions appear to be favourable across the board," iGate chief executive Ashok Vemuri said in the statement.
Ebitda (earnings before income tax, depreciation and amortisation) increased 13.6 percent YoY to $75 million from $66 million year ago but remained flat sequentially from $74.7 million.
"With our healthy pipeline, along with the timely rollout of investments in people and solutions, we believe we are well positioned for sustainable growth in this fiscal," Vemuri said.
Similarly, gross margin at 37.5 percent in first quarter declined marginally from 38 percent year ago and 39.8 percent quarter ago.
Vemuri, a former Infosys director, replaced Phaneesh Murthy, who was sacked in May 2013 following a sexual harassment case against him by an American employee of the company.(IANS)