IKEA's Dublin outlet reports 56% fall in pre-tax profits
Submitted by Keshav Seth on Sat, 03/02/2013 - 22:46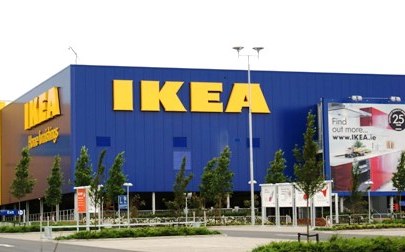 Even as the customers continued to spend millions of euros at the Dublin outlet of Swedish furniture giant Ikea, the store's pre-tax profit fell significantly during the one year period till August, 2012.
Ikea's Ballymun store recorded a fall of 56 per cent in pre-tax profits to €2.97 million during the 12 month period till 31 August, 2012 compared to €6.8 million recorded in the same period of the previous year. The store recorded sales of €102.69 million compared to €102.82 million recorded in the same period of the previous year.
The store recorded a fall of profit due to tighter margins as the cost of sales increased from €68.9 million to €71.7 million. The data also showed that operating profits fell 43 per cent to €5 million from €8.8 million. Its interest payments of €2 million also affected the store's profit. The Dublin outlet of the company contains 9,000 home furnishings, a 550-seat restaurant, food hall, creche, and 1,850 parking spaces.
Store manager Paul Reid said that the company has recorded increased turnover during the current year and it is planning to open a second outlet in Ireland. "Ikea has been looking at potential new store sites throughout the country. However, we have nothing to confirm at this point in time," he said. He also said that the store in Dublin will recruit an additional 30 temporary staff in the coming months.