Increase in obesity rate in India
Submitted by Piyush Diwan on Fri, 11/12/2010 - 19:28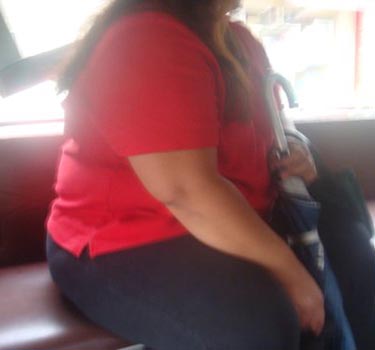 According to a study report, the obesity epidemic in India has increased by 20% from 1998 to 2005.
But on comparing the data of obesity rate with other six countries including Brazil, China, India, Mexico, Russia and South Africa, low percentage of adults was found to be obese in India.
The officials of Organisation for Economic Co-operation and Development (OECD) said that it is difficult for low-income countries to adjust with the health consequences of wide scale obesity.
The Lancet reports revealed that unhealthy diets are the main cause of obesity epidemic in developing countries.
The study authors said that many other diseases have been linked to the obesity. An obese person is at high risk of heat disease, cancer and Type 2 diabetes.
Researchers have made a prediction that about 70% of deaths all over the world will be caused from these diseases by 2030 and nearly 80% people will die in less wealthy countries like India.
The reports presented by WHO revealed that around 35 million deaths in 2005 were a cause of non communicable diseases.
Experts believe an increase in mortality rate by 17% over the next 10 years.