India has largest aspirational society on planet: Kamal Nath
Submitted by Hardeep Sidhu on Sat, 03/16/2013 - 22:08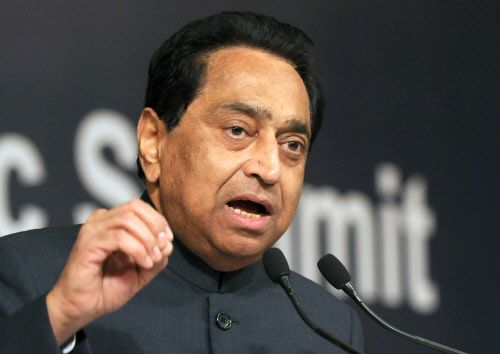 Ghaziabad, March 16 : India has the largest aspirational society on the plant that will be engaged in generating economic wealth and creating social harmony to build an India of the 21st century, Urban Development Minister Kamal Nath has said.
"India has the largest aspirational society on this planet this is a manifestation of the courage, knowledge and enthusiasm of its youth and the enterprise of its business leaders," Kamal Nath said at the annual convocation of the Institute of Management Technology (IMT) Ghaziabad and Hyderabad at its campus here Friday.
"The young generation will be an integral part of this aspirational society and will be engaged in generating economic wealth and creating social harmony to build an India of the 21st century," Kamal Nath, who is the IMT president, added.
In this context, he noted that management education "has a unique opportunity to address global socio economic issue, by developing a generation of responsive citizens who are driven not by profit motive alone rather have a long term vision based on the philosophy of inclusive growth".
Godrej group chairman Adi Godrej, who delivered the convocation address, awarded the diplomas to PGDM (Post Graduate Diploma in Management), DCP (Dual Country Programme), PGDM-Executive and the PGDM-part time students. The students belonged to the marketing, finance, human resources, information technology, international business and operations management streams.
Speaking to the media earlier, Godrej said: "There is no unemployment in India but there is the lack employing ability."
He also noted that as Asia continues to propel the world's economic growth, "India has a huge role to play. While there will be a plethora of opportunities for talented young people, new challenges and responsibilities will become relevant".
"Business strategies during uncertainties, effectively harnessing technology, constructively employing social media, environment and social consciousness are some issues that CEOs all around the world are grappling with today. India's role as a constructive player in the evolving global order will depend on how we shoulder the responsibilities of addressing these and new concerns that crop up," Godrej added.
According to IMT Ghaziabad director Bibek Banerjee, the last decade has witnessed the power of technology-enabled social networking manifested as mass dissent.
"The churning in the environment is palpable and the challenges, both economic and social, are expected to remain for some time to come. While this churn is frighteningly many, IMT Ghaziabad has attempted to respond to it proactively - by changing content, structure and delivery of curriculum of our PGDM programs, redesigning executive education and reframing resources toward doctoral programmes."
Elaborating on this, senior dean (Academics) Rajendra Nargundkar of IMT Ghaziabad said: "Starting from the ability of an anonymous group of programmers who took down an institution's website in protest, to a whole class of people who were mobilized by one man in his late sixties against society's corruption, to the mass revolution of these networked people for political and social causes in the real world through technology networks in a relatively short time, is new, unique and real."
"Will such actions and networks create more good and reduce the inequities in the system? It is a question that only time will answer," Nargundkar added.(IANS)
Technology Sector