India reschedules Sudan Lines of Credit of over $0.5 bn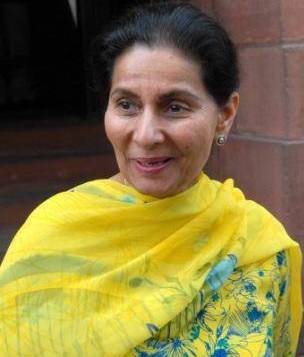 New Delhi, July 25 : India Thursday agreed to reschedule its existing Lines of Credit (LoC) to Sudan totalling $566.9 million.
According to an external affairs ministry statement here, the agreement for India's biggest rescheduling of LoC till date was signed in the presence of Minister of State for External Affairs Preneet Kaur and Sudan's Minister of Finance and National Economy Ali Mahmoud Mohamed, who is currently on an official visit to India.
"This is a first request for re-scheduling the Lines of Credit of such magnitude being considered by India and it was favourably considered given the difficult economic situation of Sudan post the secession of South Sudan," the statement said.
There are six existing LoCs to Sudan and the Exim Bank is the implementation arm for these.
The rescheduling has been made by way of relaxation of the interest rate, repayment period and moratorium of the LoC.
Technical discussions between the two countries regarding rescheduling were held over two days earlier this week.
The statement further said the issue of payment of dues by the Sudan government to ONGC's foreign arm ONGC Videsh Limited (OVL) and other commercial interests was raised by the Indian side and the Sudanese delegation assured that this issue will be resolved at the earliest.
The Sudanese side agreed to make every effort to ensure that Indian commercial interests are not adversely affected, the statement added.
Indian companies currently doing business in Sudan include the state-run BHEL in the power sector, oil and gas explorer ONGC, and Bajaj, Tata and Mahindra from the private sector. Besides, various Indian pharmaceutical companies also operate in Sudan.
Sudan is an important exporter of agricultural and mineral resources, while current volume of bilateral is around $1.2 billion per annum.
In an interview with IANS earlier this month, Sudan's Ambassador to India Hassan El Talib urged the Indian government to speedily open a bank branch in Sudan so that the actual value of bilateral trade is reflected in the respective countries and its full benefits accrue to both countries. Currently, substantial amount of transactions are made through third country banks. (IANS)