India, US willing to resolve pharma trade issue: Sharma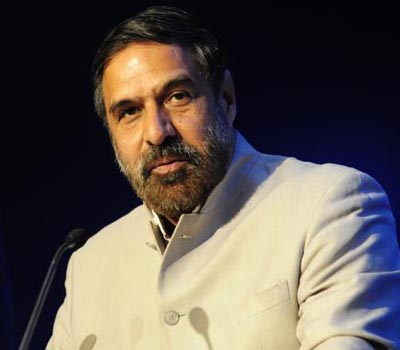 New Delhi, Feb 10 : India and the US are in talks to create an "institutional mechanism" to address issues related to trade and investments in healthcare and pharmaceuticals sector, Commerce and Industry Minister Anand Sharma said Monday.
Talking to reporters after meeting Commissioner for US Food and Drug Administration (FDA) Margaret Hamburg here, Sharma said both sides recognise importance of the partnership and are willing to address the issue affecting it.
"We have discussed the pharmaceutical issues very clearly. And also about the cooperation in this sector," said Sharma, adding the visiting US official also offered her cooperation in this regard.
"When we talk of creating an institutional mechanism, to address any issue which may come up, which has been agreed to, I think we are satisfied. Because that's how matters get addressed," he said.
"These issues do come up before the countries also, within our own industry, or the US may have their own industry. What is important is the willingness to address those issues, and resolve matters, which we have definitely mentioned," he added. (IANS)