India will need 1,450 Planes in next 2 decades, says Boeing
Submitted by Neeta Aurora on Thu, 02/07/2013 - 23:21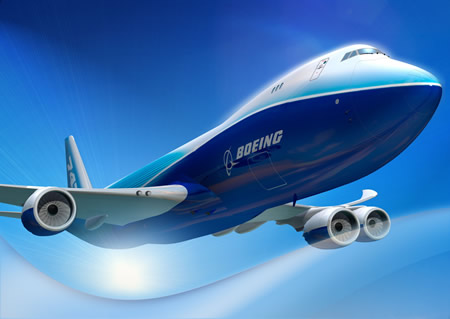 American aviation major, Boeing has said that it believes that India will need about 1,450 commercial aircraft in the next twenty years.
The company estimates that the firms will have to spend about $175 billion to purchase such number of planes to serve the growing demand for air travel in the country. The optimistic prediction by the planer maker comes at a time when the air traffic has fallen in the country. There are several factors affecting the growth in the civil aviation sector like high fuel prices and interest cost on debt taken earlier.
Dinesh Keskar, Boeing's president for India and Asia said, "While traffic is dropping due to reduced capacity [in India's airline sector], yields are improving and fuel prices are stabilizing in the market. These are all positive signs for airlines in India."
Meanwhile, the company has also hinted that the budget cuts will not affect its discussions to supply military hardware to India including military helicopters. India is the biggest arms importer in the world and is looking to acquire latest technology equipment to replace tis ageing soviet-era military capabilities. The company affirmed that India is its biggest growth markets and the budget cuts will not affect its plans to cater to India's defense contracts.