India-Bangladesh trade can double to USD 10 billion by 2018: CII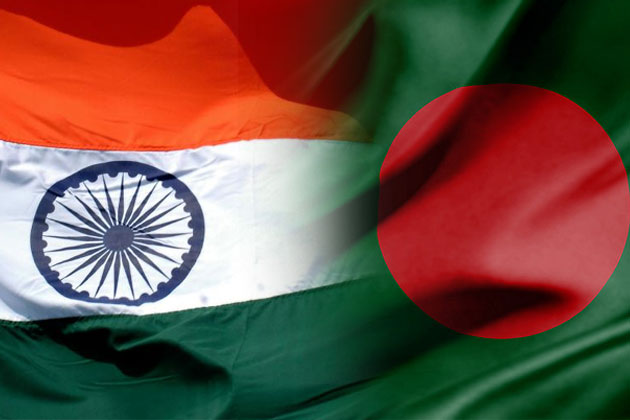 New Delhi, June 24 : The Confederation of Indian Industry (CII) has said that India-Bangladesh trade could double to USD 10 billion by 2018, provided trading irritants like non-tariff barriers and infrastructure related issues are resolved.
"The first stand- alone foreign visit of Sushma Swaraj since taking over as the External Affairs Minister of India to Bangladesh will turn a new leaf in bilateral relations.  CII feels that economic cooperation will get a boost and further
intensify trade and Investment between the two countries," said Chandrajit Banerjee , Director General, CII.
Two-way trade between India and Bangladesh stood at USD 6.6 billion in 2013-14 with India's exports at USD 6.1 billion and imports from Bangladesh at USD 462 million.
This represents more than double the value of USD 2.7 billion five years ago.  However, the trade imbalance in favor of India and decline in Bangladesh exports to India are of concern.  Skewed trade could be redressed with greater investment participation of Indian companies in Bangladesh, said CII.
Indian investments in the eastern neighbor stood at a cumulative USD 2.5 billion in 2013 and have been surging in the last three years. "Bangladesh and India offer natural markets for each other's exports and have advantages of reduced transaction costs and quicker delivery due to geographical proximity and common language," added Banerjee.
CII has suggested addressing Non-tariff barriers (NTBs) such as harmonization and classification issues and non-recognition of Technical Standards to grow trade.
Infrastructure bottlenecks related to power, ports, energy, and telecommunication also should be alleviated.  Improving the investment climate by developing single window clearance for new business proposals; repatriation of profits, setting an Industrial Park for India in Bangladesh outside EPZ with all the needed infrastructure facilities; upgrading the tax holiday system and improved transport connectivity will further strengthen the economic partnership between the two countries, added CII.
Bangladesh has done extremely well in pushing social indices upward.  CII feels that there is a lot to learn from Bangladesh in the areas of alleviating poverty, reducing child mortality, and improving literacy.
Some potential sectors for investment in Bangladesh are electrical machinery and equipment, vegetable/roots and tubers, agro processing, automobiles, textiles (including home textile), organic chemicals, and light engineering.  In the services sector, ICT, pharmaceuticals, hospital and medical equipment, tourism, professional services, etc. offer good opportunities, said CII.
Major Indian exports to Bangladesh include Cotton, Sugar, Cereals, Vehicles and accessories, etcetras. and major Indian imports from Bangladesh include textile fibres, paper yarn, fish, apparel, mineral fuels, salt, cement, etcetras.
Over the last several years, CII has organized high level business delegations, road shows, and meetings with leaders in Bangladesh, including Sheikh Hasina, Prime Minister of Bangladesh.
CII also organized the Bangladesh -China-India-Myanmar (BCIM) Car Rally that highlighted the overland route and connectivity with India's North East. (ANI)