Indian American group condemns Khobragade's arrest
Submitted by Hardeep Sidhu on Wed, 12/18/2013 - 18:47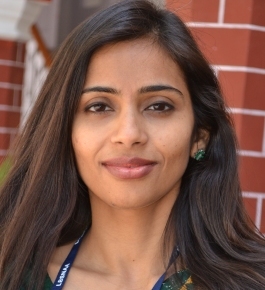 Washington, Dec 18 : A leading advocacy organisation representing over three million Indian Americans in the US has strongly condemned the arrest procedures of Indian diplomat Devyani Khobragade.
The US India Political Action Committee (USINPAC) said it found the comments of State Department spokesperson Marie Harf justifying her strip-search as "particularly offensive".
It also quoted its chairperson Sanjay Puri as saying they were making enquiries about the arrest procedures of Khobragade and that concurred with the general sentiments of members "that failure in diplomatic protocol can cause irreversible damage to US-India relations".
In a statement Tuesday, the USINPAC that works on issues that concern the community, said it "strongly condemns the arrest procedures undertaken by the US Marshal Service and the State Department's Diplomatic Security Officials in last week's arrest of Devyani Khobragade, the deputy consul general of India, in New York City".
"Khobragade, who is accused of making false statements in a visa application for a household staff and paying less than minimum wage, was led away in handcuffs in front of her young daughter at the child's school and then strip-searched, cavity-searched and swabbed for DNA at the police precinct like a common criminal."
"USINPAC found comments by State Department Spokesperson Marie Harf particularly offensive given Harf is reported in press stories as having said that `standard procedures' were followed and that this is merely `an isolated episode'."
It maintained that "strip search, cavity search and DNA swabbing is not `standard procedure'."
"USINPAC unequivocally asserts that the dignity and respect due to any person and any diplomat is non-negotiable," the statement said.
Sanjay Puri said: "We are making inquiries and asking our Members of Congress to investigate the arrest procedures of Khobragade."
Puri responded to a deluge of USINPAC member questions Wednesday and concurred with their general sentiments that failure in diplomatic protocol can cause irreversible damage to US-India relations, a country viewed by a majority of Americans as a critical ally in a troubled region.
However, Puri urged diplomatic and political restraint both in India and in the US while a full investigation of the circumstances surrounding the arrest is underway.
India has termed the treatment meted out to the diplomat as "absolutely unacceptable".
Khobragade was charged last week with visa fraud and making false statements. (IANS)