Indian Government flags green signal to guidelines of IPTV Services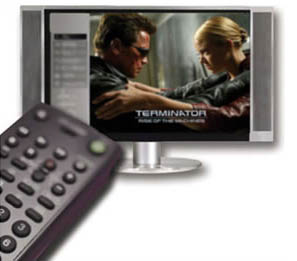 The Indian government has finally approved new guidelines for the provision of IPTV services, which will allow broadcasters to provide content to IPTV service providers across the country.
Apart from this, the cabinet also approved an amendment to policy guidelines for the down-linking of television channels, which will allow IPTV operators to demand that broadcasters provide them with content at par with cable and satellite TV operators.
Currently, the state-run Mahanagar Telephone Nigam and Bharat Sanchar Nigam provide IPTV services on their broadband networks while private players Bharti Airtel and RCom have IPTV service in their pipeline.
IPTV is a cable TV delivery platform that uses high speed internet connection to reach the customer. IPTV gives consumers the option of a number of value-added services like interactive games, television content on demand, time-shift TV, interactive advertising among others.
The Telecom Regulatory Authority of India (TRAI) had submitted its final recommendations several months ago to the Information and Broadcasting Ministry and from since it has been awaiting approval from the Union Cabinet.
According to sources, the UPA government will soon raise the foreign direct investment (FDI) cap to 74% in cable and direct-to-home (DTH) modes of distributing telecast signals. The current policy permits 49% foreign holding in cable TV and DTH.